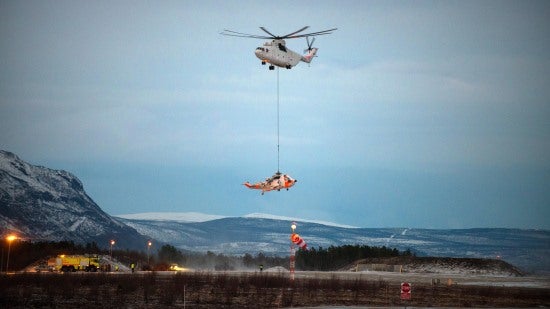 01: THE FINE LINE
In late 2012 Air Charter Service was called upon to retrieve a Sea King helicopter that was left stranded on top of a mountain in the Arctic Circle, after a heavy landing damaged the undercarriage, meaning that it was not safe for it to fly back to its base.
How do you rescue a helicopter?
02: SHIFTING SANDS
In 2002 Air Charter Service received a rather strange request – to fly sand to Egypt!
Why on earth would they need more?
03: TOP OF THE WORLD
In 2007 we flew two specially modified Toyota 4x4 cars to Resolute Airfield, Canada, in the Arctic Circle in order to try to become the first motor vehicles to reach the magnetic North Pole.
Did they manage it?
04: RESTORING RWANDA'S PRIDE
In June of 2015, ACS was called into action to transport seven wild lions from South Africa to Rwanda as part of a major conservation project to reintroduce them into the country.
Was it a roaring success?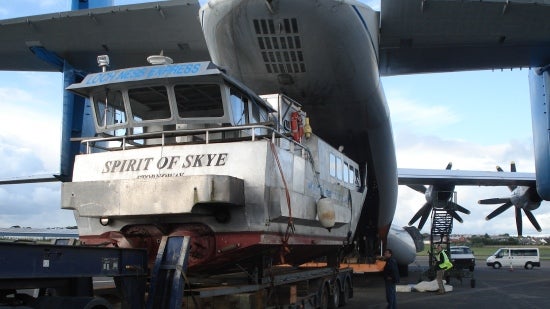 05: SPIRIT IN THE SKY
In 2007 our customer had sourced the specialist sightseeing boat, the 'Spirit of Skye', in order to take a VIP on a tour of a new copper mine that was on a very shallow lake.
06: FAST FOOD
In May 2007 Air Charter Service was called into urgent action to fly 14 tonnes of burgers from Belgium to Sweden after a popular fast food restaurant ran out of the specific meat required for the product launch of a new type of burger.
Did they make it in time for the product launch?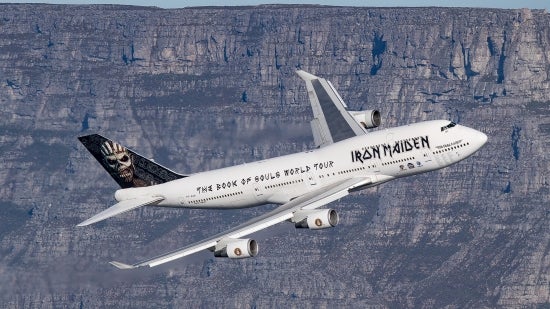 07: ACS AND ED FORCE ONE ON TOUR
In early 2016 Air Charter Service was tasked with creating the latest incarnation of Ed Force One for Iron Maiden's world tour which took in 48 destinations in 21 countries.
So what exactly goes into a rock band's world tour?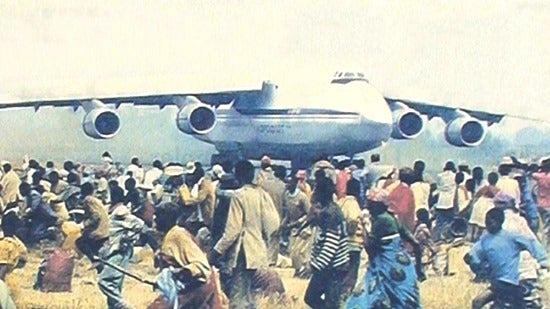 08: RWANDAN RELIEF
In 1994, ACS embarked a humanitarian flight to bring aid to Rwandans following the shocking genocide.
The first flight in was ACS's Antonov 124 charter flight, which landed in Goma on Tuesday 19th July 1994.
READ MORE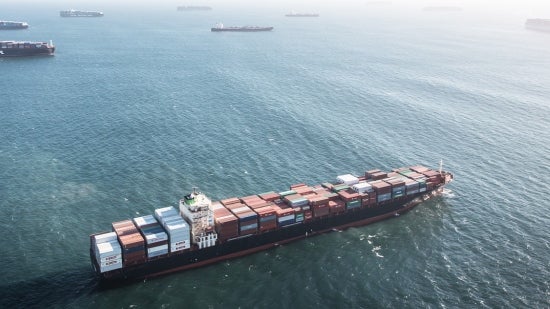 09: ALL AT SEA
In 2015, ACS books $25m of charter flights in 3 weeks to overfly port slowdown.
The North American and Asian offices were extremely busy booking cargo aircraft charters to ease the pressure caused by the port strike on the USA's west coast.
READ MORE
10: MOUNTAIN RESCUE
In 2005 Air Charter Service was asked by the British government to supply cargo helicopters to help the aid effort following the earthquake in the Kashmir region of Pakistan.
READ MORE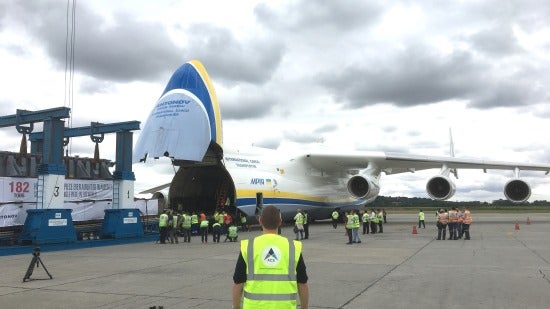 11: A HEAVY LOAD
In 2016 Air Charter Service's Brazil and Florida offices worked together to charter Antonov Airlines' giant AN-225 to carry the heaviest single piece of air cargo to be flown in the Americas.
The huge transformer, which weighed in at 182 tonnes, was flown from São Paulo to Santiago de Chile.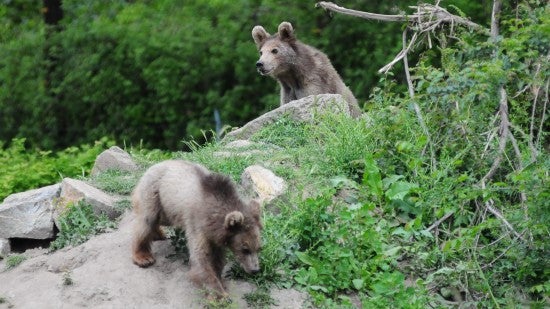 12: BEAR CHARTER SERVICE
Air Charter Service arranged a charter to fly three orphaned bear cubs from Georgia to a specialist sanctuary in Greece.
The female cubs, who are sisters, were found wandering the streets of the Georgian and required a new, more suitable home.
13: ACS KEEPS WORLD RECORD ATTEMPT ON TRACK
Air Charter Service was called upon to help complete 'Cape to Cape 2.0', a world record attempt driving from the southernmost point in South Africa to the northernmost in Norway.
Why would an aircraft charter company be required in such an adventure?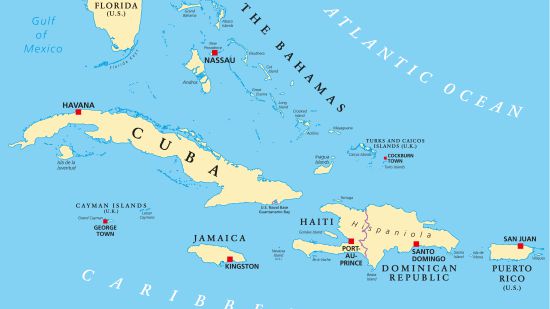 14: IMMEDIATE RESPONSE TO DISASTER IN THE CARIBBEAN
Air Charter Service was called into action less than an hour after a devastating earthquake in Haiti.
READ MORE
GERENTES DE CUENTA DEDICADOS
SIN COMPROMISO
30+ AÑOS DE EXPERIENCIA
DISPONIBLE 24/7